The number of malware attacks has increased over the past five years as hackers become more diligent and effective in their approaches to data theft.
A 2015 CNN Money report revealed that over 317 million pieces of malware were created in 2014. This means that almost one million new threats were released every single day in 2014. As we continue to rely on technology in practically every facet of our lives, hackers become more diligent in their efforts to steal a business' most precious commodity … its data.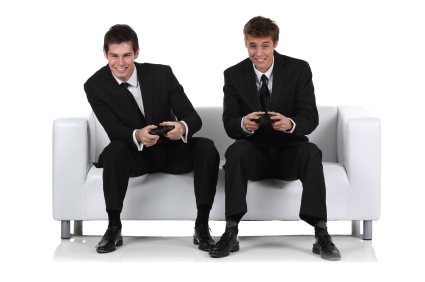 5 Of The Worst Malware Attacks
Malware is a malicious software or computer virus that is designed to help hackers steal valuable data. To date, some of the worst malware attacks have occurred within the past five years.
Hannaford Brothers, Malware Attack — Hackers used malware uploaded directly into the Hannaford servers to successfully steal approximately 4.2 million credit and debit card numbers. The malware was designed to intercept the customer's data when they made a purchase. The intercepted data could then be used to make fraudulent purchases. The theft occurred over the span of three months from 300 Hannaford stores.
Target, Malicious Code — In perhaps one of the most well-documented malware attacks, hackers installed malicious software onto the POS systems in the self checkout lanes of Target stores. This particular type of malware was designed to not only steal the credit and debit cards of 40 million customers, but it also successfully compromised the identities of approximately 70 million customers.
Anthem, Phishing Attack — To date, the healthcare industry has been attacked numerous times by hackers; however, the theft of up to 80 million records from Anthem in February 2015 was arguably one of the worst phishing attacks in history. Hackers sent phishing emails to five employees. These employees were tricked into downloading a Trojan (a type of malicious software), which contained a keylogger that gave the attackers the passwords needed to obtain unencrypted data. The hackers then used their newly found power to steal millions of medical records, which are worth up to 10 times as much as credit card data.
Home Depot, Malware Attack — Hackers used a similar technique to the malware attack on Target to steal an estimated 56 million credit and debit card numbers directly from Home Depot's payment terminals. The hackers used stolen vendor login credentials to gain access to the payment terminals. After the breach was discovered, fraud monitoring and insurance services reported an estimated $837.2 million payout to customers affected by the theft.
Yahoo, Data Breach — In December 2016 Yahoo disclosed that hackers stole up to one billion customer records in 2013. The company only recently alerted customers to the malware attack that was responsible for stealing email addresses, telephone numbers, dates of birth, names, and passwords. Yahoo is still working to discover how the hackers were able to infiltrate their system; however, it is shocking that customers are only just now learning about the malware attack.
As hackers continue to find new and innovative ways to steal data, it is vital that businesses take the necessary security precautions. Malware attacks can only succeed if the door is opened to attackers. In conclusion, businesses must educate their employees and customers about the latest techniques and tactics that hackers will deploy in an effort to deliver their malware packages. To learn more about how you can secure your business from a malware attack contact Effortless 24/7 located in Detroit via info@effortless247.com or (248) 681-7722.