Data is your business' most valuable asset, which makes protecting it a critical piece of your business' IT security measures. Data loss can happen as result of a wide range of causes, some preventable, and some completely unexpected. Having reliable and up-to-date data backups available to you when disaster strikes can often be the only difference between a rough day for your business, and the final day you're open for business.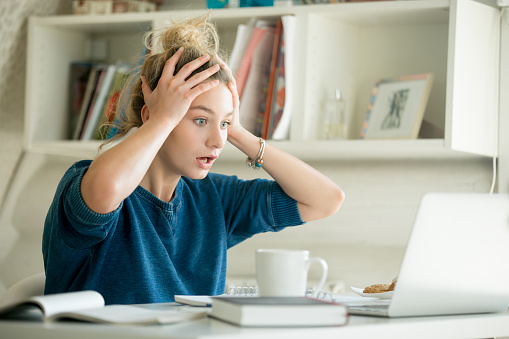 Because these crisis situations are so often unpredictable and strike without the courtesy of any early warning signs, securing your critical data needs to be an ongoing process. Regardless of whether that relevant data happens to be patient files, financial records, payroll data, sales records, client proposals, project plans, or contracts, they all require the same level of protection. Most businesses have some form of data backup policy in place, but these backups rarely have the reliability and redundancy your business needs.
Redundancy is the key to a reliable data backup plan. There are two main types of backup solutions; onsite and offsite. There is some overlap between what these two options can offer regarding protection, and one is not inherently better than the other. Both onsite and offsite have their own weaknesses and strengths. It's when these options are combined as part of a complete Data Backup and Disaster Recovery Plan that both shine.
This dual protection approach to data security isn't just for big businesses. Effortless 24/7 has worked with businesses of all sizes across some different industries, and our team has seen firsthand how redundant backup has been a huge help in ways you might not have expected:
Healthcare – Patient demographics, test results, prescription information, and digital schedules stored in an offsite data center can be accessed from any system if a workstation fails in the middle of a busy day.
Legal – Thousands of man hours go into compiling case files. All of that work can vanish in an instant in the event of a ransomware infection. A complete copy of those files that exists separate from your network allows your firm to wipe infected systems and restore your data, carrying on as if nothing happened.
Consulting Firms – Client data is the lifeblood of your organization. Without it, your operations grind to a halt. Something as seemingly minor as a misplaced laptop can cause huge problems if that device contains the only copy of several important documents, or provides access to your network. The ability to recover those files, and keep an unauthorized user from accessing sensitive data is critical.
Contractors – The ability to not only save the personal and financial data of your clients, but backup the software and applications your team relies on each day to manage projects, provide quotes, track sub-contractors and suppliers, and keep tabs on your day-to-day operations is essential to keep your company going after an IT disaster strikes.
Not-For-Profits – It goes without saying that the work you do is critical. With countless individuals counting on your team each and every day, you can't afford to be without access to your network for days – or even weeks – while you rebuild your systems from the ground up based on sporadic and out-of-date backups.
Hosted servers that rely on offsite data centers have the ability to backup both files and applications, or even mirror your desktop, allowing you to access you complete workstation from any location if the situation calls for it. Onsite servers or external drives can provide quick access to important files, even if you're experiencing a network or service outage.
A system that creates two copies of your sensitive data to both of these locations ensures that no matter what scenario your business is faced with, you'll be able to minimize the resulting downtime, care for your clients, and remain productive.
Want to learn more about the Data Backup and Disaster Recovery solutions we offer? Contact us at info@effortless247.com or (248) 681-7722. We're the IT professionals businesses in Detroit trust.