A recent study by Deloitte found that most HR departments are significantly behind the curve in adopting and adapting to new technology, but these challenges present opportunities for HR departments to improve their effectiveness in the digital age.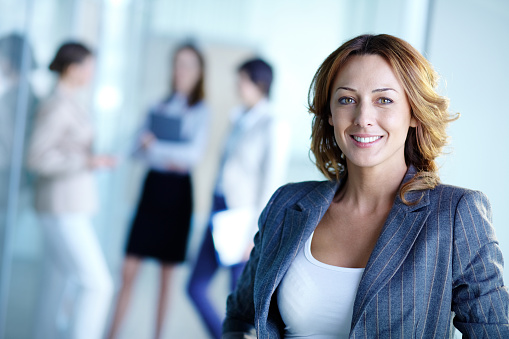 As companies of all types and sizes continue on the path of their digital transformation journey, many will find that individual departments seem better suited to adapting to and integrating new technology than others. In their most recent annual Global Human Capital Trends report, professional services firm Deloitte found that human resources departments, in particular, have difficulty keeping up with the rapid pace of technological change. Executives across industries rated their HR departments as significantly below average in adopting and utilizing new technology, while only 17 percent of business leaders felt that their companies were ready to oversee an "augmented" workforce that includes people and AI working together. Despite these challenges–or perhaps because of them–HR departments have some of the strongest opportunities for any practice area to significantly improve their functionality, increase their effectiveness and boost the overall results of their entire company by taking strides toward technological integration.
A large reason that HR departments have difficulty responding to new technology is that the potentially transformative effect of these innovations is often much greater for HR than it is for other departments. Like Deloitte, competing for professional services firm Accenture believes that digital technology has the potential to completely disrupt the role of HR departments–and that this could result in a total shift in the function of HR.
For example, talent management has long been seen as a function that resides solely in the purview of the HR department, but shifts in technology stand to disperse this role throughout a business. Digitization and an increasing utilization of cloud-based tools will move the talent management process toward becoming an everyday activity for managers and employees themselves rather than a centralized function overseen and run by HR departments.
This radical change in function doesn't eliminate the need for HR departments, however. Instead, HR professionals have the opportunity to take on a more expansive and strategic role within their organizations. For example, Accenture foresees HR departments will play a much more significant role in evaluating external technologies as well as creating more effective interfaces between external tools and their organization's internal systems and data. About employees, HR will still play a major role, but the opportunity is now to act more as a marketing department for talent. Analyzing employee data and using this information to create a strong company brand and custom talent offerings will be the functions of the HR departments that fully embrace the digital transformation.
What does all of this mean for small businesses and their HR professionals? As many small business owners know, their size doesn't mean that they can ignore new technology; indeed, adapting to innovations and staying nimble in the face of change is often more important for small businesses than for large corporations. The HR departments of small businesses have a potentially transformative role to play for their entire company. By relying more on technology to replace rote tasks and integrating more closely with other departments as part of the digital transformation process, HR departments can add significant value to a business by acting more like a strategic partner and engaging with current employees, potential employees and outside vendors on a higher level.
Are you curious if your HR department is staying on target with adopting new technological solutions? At Detroit's Effortless 24/7, our digital transformation experts can help you identify your business' problem areas and the solutions that can address these issues. Please contact us today at (248) 681-7722 or info@effortless247.com to learn more.