A Match Made in Heaven
Thanks to the power of the cloud, true intelligent business disaster recovery is now easier than ever. However, this doesn't mean that you don't still have a lot of work ahead of you. The cloud is a tool, much like a hammer. It is very possible to use a hammer in the wrong way if you're not careful. Only by keeping a few key things in mind will you create a cloud-based environment that supports you today and protects you in the event of a disaster tomorrow.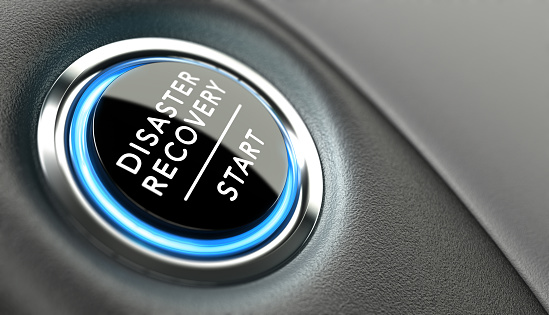 1. It's All About the Long Term
Cutting corners today in terms of intelligent business disaster recovery is one of the best ways to create problems for yourself tomorrow. The cloud is only a means to an end – it is not the end itself. Companies looking into secure backup and disaster recovery solutions need to implement the cloud as part of their long term plan, not allow the cloud to BE the plan.
2. Maximize Your Existing Resources
Taking advantage of hybrid-cloud technologies is one of the best ways to not only create a true intelligent business disaster recovery solution, but to also increase the return on investment of your existing resources at the same time. Your on-premise environment doesn't have to be replaced by the cloud just yet – instead, it can be supported.
3. In With the New
One of the great things about the cloud in general is that it is agile. By taking the time to develop a secure, multi-tenant cloud architecture, organizations not only unlock the benefits of intelligent business disaster recovery but also can create redundant or "failover" processes in house in an effort to cut costs.
4. The Cloud is Only as Good as Its Architecture
When implementing the cloud as a part of your business disaster recovery process, it is necessary to understand exactly how your enterprise applications are designed. Just replicating a virtual environment from one machine to another may not be enough to guarantee continuity in the face of a disaster. You need to understand exactly what requirements there are for each individual application to have the best chance at success moving forward.
5. Not Everything is Worth Protecting
When developing your cloud friendly business disaster recovery solution, you need to understand that not all data is created equally. If you must rely on a limited disaster recovery plan, you need to assess which applications and data are mission-critical and often used and which ones are not.
6. Disaster Recovery and Business Continuity are Not the Same Thing
The key to an intelligent business disaster recovery plan involves an understanding that disaster recovery and business continuity are two different things. Disaster recovery answers the question "how am I going to get everything back online again in the event of a disaster?" Business continuity answers the question "how do I make it appear like nothing ever happened in the first place and resume productivity" in the same situation. The cloud should service both masters simultaneously.
7. Backup + Replication = Success
Your business disaster recovery plan should always be created via a combination of on-site backup and off-site archiving to maintain durability at all times. For certain mission-critical applications, real-time replication may be necessary. For others, simple off-site backups will do. The cloud can help you accomplish both of these things at the exact same time.
Users all over the world are in agreement: Effortless 24/7 is their most trusted source for all of the technology tips, tricks and breaking news they need to get the most out of their devices and systems. To find out more information about this or any of our other topics, please contact us today at (248) 681-7722 or by sending us an email at info@effortless247.com.