Outlook for Mac now works with beloved apps like Google Calendar and Contacts: Take a look at the details!
Outlook for Mac began with a simple goal: Provide Outlook services for Mac users with a new app. Many users are familiar with Outlook or prefer using Outlook services for business along with other Microsoft apps, while also preferring to use a MacOS or iOS platform. Outlook for Mac allows people to have it both ways.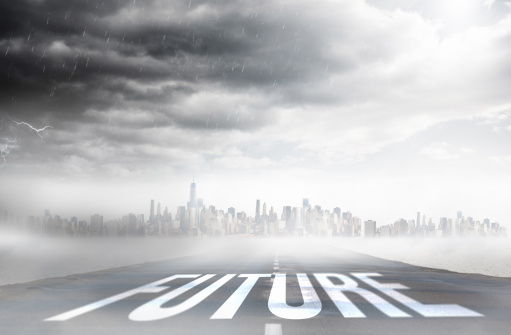 However, in the past, OfM has lacked in-depth integration, which may have kept you from considering it. Fortunately, in the latest updates Microsoft has pushed new functionality to the email client: Now it's more useful for companies than ever before, especially to those who already depend on Google apps for their communication. Here's what has changed.
Outlook and Gmail
If you have used Outlook for Mac in past years, you may know that it is designed to link to your Gmail account: This is particularly useful for Mac-based companies and sole proprietors who tend to rely on Gmail for their communication before adopting Outlook for Mac. This way, Gmail emails are synced to the Outlook account, and users don't have to go around telling all their clients about a new email or changing their logins for every site that requires an email. It's an effective solution, but for a long time it stopped with basic email syncing.
Now, Microsoft is adding new, deeper connections to Gmail services. This way, you don't have to bounce between Outlook and Gmail tools when trying to organize events or plan out your schedule, significantly increasing the usability of OfM for most Mac users that are still accustomed to Gmail.
Create and Edit Google Calendar Events
One of the biggest features coming to Outlook for Mac is the ability to connect to Google Calendar as well as traditional email. That means that your Outlook Calendar and Google Calendar will be synced. Any events that you have in your Google Calendar will be automatically transferred to Outlook, and vice-versa.
The syncing is adept enough carry changes across programs no matter where you decide to make edits. If you prefer to add events in Outlook, they will carry over to Google. If you want to open up Google Calendar quickly and make an edit to an event, that edit will carry to Outlook as well. Because Calendar can essentially function as a separate app, you don't even need to be heavily invested in Gmail to take advantage of this feature – just have a Google account and make use of Calendar. This adds a lot of usability for people who were not interested in the original Gmail syncing.
Add and Manage Google Contacts
Really, it's a little surprising that it took this long for Google Contacts to sync with Outlook. But now that the two programs share information readily, Contacts will now port over to your Outlook list. This change also works both ways, so no matter where contacts are added or modified, they will be synced. This can be especially helpful if you have a sales rep or marketing employee who loves to use Google Contacts, while you are trying to get everyone to use Outlook. They can continue to use the Google version, while Outlook will still be updated with their latest contacts.
Sync with Mobile Devices
Yes, the new version of Outlook for Mac will sync on both iOS and Android devices. If you pull out a mobile device and update a contact or calendar event during a conversation, it will carry over for both Google and Outlook. Since most of our common on-the-fly calendar and contact adjustments tend to occur on the go when our mobile devices are easy to reach for, this feature guarantees that such updates will transfer without trouble.
Gmail Now Benefits from Traditional Outlook Features
Outlook for Mac has several features that tied its emails to other functions. Those features now work with Gmail emails as well. For example, if you talked about an even and its time in an email, Outlook would add that to your events. Now Outlook will look into Gmail emails for the same information and automatic event posting. This also applies to package delivery details, travel reservations, and other relevant information found in emails.
Note on Downloading
The new OfM features are already available if you already have an older version software. Just update your current Outlook for Mac app, and you should now be linked to Calendar and Contacts. If you do not currently have Outlook for Mac, it's an easy online download and you still have a couple months to download it for free before June 30, 2017, after which Microsoft will put a price tag on the software. It's in your best interest to act quickly on this one to save money!
For more information on the apps and services that can make your Detroit business more efficient (and a lot easier to handle), contact Effortless 24/7 at (248) 681-7722 or info@effortless247.com and let us know how we can help!