A security breach at Home Depot has left 50 million customers exposed to cyber criminals. Everyone is at risk of cybercrime and deserves adequate protection.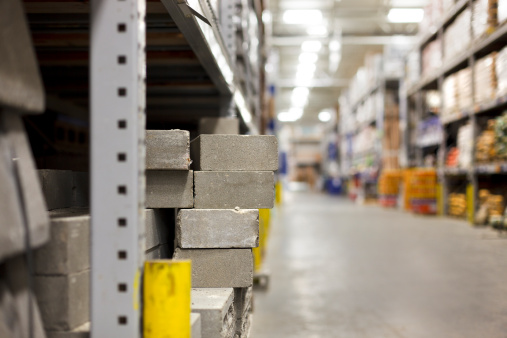 After weaknesses in Home Depot's cyber security in 2014 exposed over 50 million customer's personal information to criminals, the retailer has been forced to pay around $179 million in damages in several settlements. The financial loss to Home Depot may not stop there, and the risks to the customers may take years to fully realize. The cyber crime and the fallout are one more example of how weak cyber security puts everyone at risk – even people who have minimal interaction with the tech world.
Construction Workers, Home Repair Enthusiasts, Everyday Shoppers – Everyone Is At Risk
When you imagine a customer at Home Depot, you probably do not picture a tech-savvy professional. Home Depot is a resource for building materials, gardening plants, tools and all the things you need to renovate, repair or build something with your hands. There is probably a significant amount of Home Depot customers who do not even use computers – and if they do, it is for email and Facebook. Yet all these customers, from grandpas buying a replacement hand tool to construction professionals sourcing drywall, had their personal information stolen.
The Home Depot hack demonstrates just how pervasive cybercrime can be. You do not have to be a user of the latest tech to be a victim of cybercrime. If you interact with the modern world in any significant way, your identity and financial information can be stolen and exploited – if it is not protected by adequate cyber security.
The 50 million customers that Home Depot failed to protect may never have their information used by criminals, or they may find themselves victimized years from now. Depending on their familiarity with identity theft, the damage done by the criminals could go on for an extended period of time, and be substantial enough to cause real and lasting harm.
A Costly Mistake For Home Depot
Home Depot is a large, thriving international company with over 2,000 stores throughout all 50 states, every province in Canada and Mexico. Yet even as the biggest home improvement retailer in the country, paying $179 million in damages is painful – especially when it could have been prevented with appropriate security measures.
The most recent settlement required Home Depot to pay $25 million, along with an agreement to improve its cyber security to avoid future attacks.
Better Late Than Never
There is no denying that Home Depot improving its cybersecurity is a good thing. The last thing anyone wants is for more of the retailer's customers to be victimized by hackers. But it is hard to not feel a little frustrated with the company because the majority of the new security measures it adopts could have been implemented in 2014. The best practices and security tools necessary to protect customers may have improved over the past few years, but cyber security professionals have been encouraging businesses to adopt such practices for some time now.
Every Business Should Focus On Cybersecurity
Whether you are the leading home improvement retailer in the country, or you are just starting a business out of your home, you and your customers deserve the best cybersecurity available. At Effortless 24/7 in Detroit, we offer proven methods to hep you protect your business from cyber threats. In the long run, good security is an investment.
Please contact us at (248) 681-7722 or info@effortless247.com today to learn more about how we can help you improve your cyber security.