Whatever industry your enterprise is part of, having a viable business continuity (BC) and disaster recovery (DR) plan in place is paramount to doing business in this day and age. Disasters can befall any business entity at any time, and often cause significant loss of some kind – either financial or through data loss or both. If you don't have a solid disaster recovery and continuity plan in place, tested, and ready to go, you could be opening your business venture up to great liability.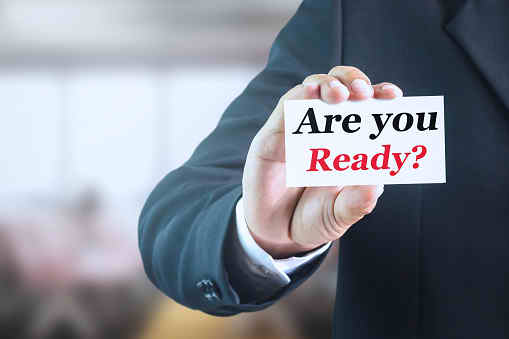 Nearly any amount of downtime will cost you as an SMB, especially if you do a standard amount of sales and account closures on any given day. And obviously, the bigger the organization, the more financial loss you'll suffer when disaster strikes you without having a business continuity plan locked-in. These generally come in the form of:
Natural disasters like fires or floods
Power outages
Cyber breach or attack
Technological failure
How do I get a good business continuity plan in place?
Finding an IT company in your vicinity that's qualified to provide a business continuity strategy via the latest data backup and recovery technology is the first step. Working with them to design and implement a long-range DR/BC strategy that fits your business operations is next. Monitoring and periodic testing of such a plan follows, with necessary upgrades sometimes made to bolster such a strategy where vulnerabilities may appear.
If you are an executive not normally accustomed to dealing with IT planning, then you will likely leave it to a CIO, CISO, or other representative who can handle IT services contracting for you. But, as the company owner, it will greatly behoove you to invest some valuable time in meeting with an IT support team who will act as your vCIO (Virtual Chief Information Officer). This will help fine-tune the planning, design, and implementation of a long-term business continuity plan.
Case in Point: When Disaster Strikes
Disaster threat Hurricane Matthew pounded the US East coast this past weekend, which will likely leave many businesses on the southeast coast with significant data losses – not to mention the physical equipment and hardware losses. Those ready for such a catastrophe with business continuity and disaster recovery assurance in place will fare much better, and will at least be able to continue running their operations, especially with virtual work environments, cloud services, etc., as opposed to those who've opted to go without.
Statistics on Disaster, Backup, and Recovery Readiness
It's a fact that 53% of organizations can only tolerate less than an hour of downtime before they experience significant loss of revenue or other impactful business loss.
According to a Symantec State of the Data Center Report, "Security, backup and recovery, and continuous data protection (CDP) are the most important initiatives, ahead of virtualization." 79% said data backup and recovery was "somewhat or absolutely important," while 76% rated continuous data protection as a top initiative.
A Business Continuity and Trends Survey by Continuity Central Archive found that 32.8% of respondents anticipate "large changes" in the way their organizations manage business continuity, while 14.7 % expected no changes to their BC plan.
A disaster recovery survey done by IDC says that 53% of survey respondents reported that they were purchasing data backup tools for software or services to protect data stored on desktops.
Loss Control Consulting firm Chubb has this to say on the subject: "Consider these odds: one out of two businesses never returns to the marketplace following a major disaster. Of those that do, half go bankrupt within three years. The ones that survive plan their response to a disaster before it strikes."
Need a Business Continuity Plan?
If you need a winning business continuity plan in place, Effortless 24/7 is a proven leader in providing IT consulting and services in Detroit. Contact one of our expert IT staff at (248) 681-7722 or send us an email at info@effortless247.com today, and we can help you with all of your business continuity and disaster recovery needs.