Does your current IT company offer you a handy checklist to help you move to the cloud? Without sacrificing ownership of your sensitive data, the ability to maintain compliance, and the peace of mind knowing you're able to exit the contract if needed.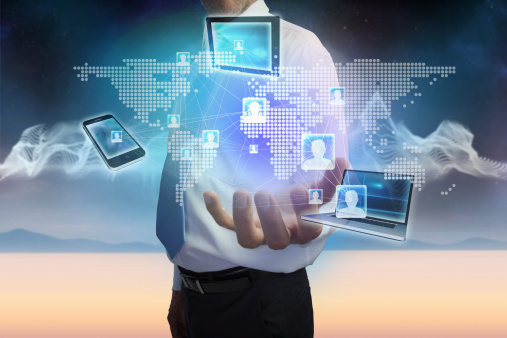 Cloud services are becoming more and more popular, and for good reason! Aside from increasing wealth and efficiency gains, cloud services can cut down on costs and give major operational advantages to companies of all types. But with all technological change, there is bound to be a few challenges. Here is a list of things to watch out for when dealing with cloud services:
Ownership of Service
When choosing a cloud provider, the most important thing to watch out for is the ownership of that service. Does the provider actually own that service or do they outsource? The last thing you want is to deal with a provider who relies on other providers, as they will not have the consistency or quality of service as a single owned operation.
Data Protection
As organizations face evolving industry-specific regulations, compliance gets even more difficult to achieve, especially if you're using the cloud without checking what's in place in terms of data protection. Make sure to ask about levels of protection – what type of physical protection is used for data centers? Does the provider have the ability to move your data to another country?
Exiting out of the Contract
You may be eager to get into the cloud right away, but don't forget to make sure you're able to exit the contract if needed – with all of your data intact. Make sure that your provider is willing to work with you at the end of the contract to help you transition if desired and avoid being pressured or tricked into continuing.
Business Continuity
It is important to have a full understanding of your provider's business continuity and disaster recovery capability and policies. Look into past incidences and the resulting downtown or impact. It is important to make sure you provider has a strong resilience in the face of major events – making sure you're still able to use the service even if their physical data center experiences disaster.
Ongoing Support
Support is a one of the main factors in what providers do. Make sure you are getting what you are entitled to and that the provider is doing as promised. Is the support 24/7? What type of support is offered? What do their previous customers say about their response time? Do your research to make the most out of your investment.
Picking the right cloud services provider is crucial to your company's future. Contact Effortless 24/7 at (248) 681-7722 or email us at info@effortless247.com. We are the top managed IT services provider in Detroit and we're able to help you select the right cloud service for your unique needs.