How well an IT company can leverage technology for client success is no doubt a key factor in their service's value, but that's NOT all there is to it. Effortless 24/7 understands that a support service is only as good as its affect on the people who rely on it. Our job is to help users get what they need out of their technology – which means IT is clearly a people business, not just a technical one.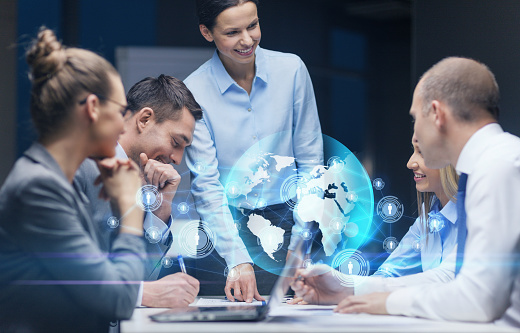 Contact Effortless 24/7 at info@effortless247.com or (248) 681-7722 to learn more about our range of IT solutions that prioritize the people above all else.
Effortless 24/7 offers services that focus on the end user experience. We know that the real worth of technology is how well it helps the user accomplish tasks, which is why we aim to support the people in your company, not just the IT systems. With Effortless 24/7's personal service on your side, your Detroit business enjoys many benefits, including:
Personal Attention = More Effective IT:
Effortless 24/7 prefers to meet in-person whenever possible, because in addition to providing you with reliable and effective IT solutions, we want to truly know you and your business.
Our team knows that direct communication is the best way to develop a mutually beneficial partnership; we get to know your goals and objectives so that you get solutions that help to alleviate obstacles and exceed expectations.
No Technical Jargon:
No one wants to deal with a technician that uses inaccessible and confusing terminology. Effortless 24/7 communicates in a way you can understand to ensure you're always getting the most out of your technology.
User-Based Solutions:
By focusing directly on the user, Effortless 24/7 provides comprehensive attention to each facet of your business' IT infrastructure to ensure it meets your needs. You and your employees are the most important part of your IT system, and as such we work to make sure that you're properly supported.
You deserve to work with an IT company that always has your needs in mind. Get in touch with Effortless 24/7 to learn more about our personal service offering and how it will benefit your Detroit business. Contact us at info@effortless247.com or (248) 681-7722 to learn more.